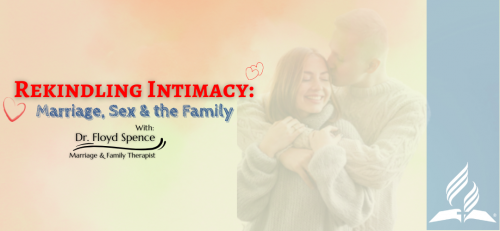 The last two years have tested our ability to love and maintain relationships in so many ways. If there was ever a time we need to love each other and rekindle relationships, it is now. Whether you're single, newlywed, or you've been married for decades, join us on November 11 and 12 as we learn about rekindling intimacy in our families, our homes and our relationships.
With a focus on marriage, sex and the family, Dr. Floyd Spence (marriage and family therapist) will lead conversations that are important in enriching and empowering our relationships.
FRIDAY P.M.
Happy First, Single Second. Learn about nurturing your happiness while single. (For singles)
SATURDAY A.M.
Keys to "HappyNest". Learn how to create physical and emotional closeness in your home and relationships. (All ages welcome)
SATURDAY P.M.
No lights, no cameras, action! Learn about the importance of intimacy and desire in rekindling sexual relationships. (For couples 18+)
Invite a friend or two, and be sure to join us for an enriching weekend. We can't wait to meet you.  Join us at 11520 Ellerslie Rd SW, Edmonton, AB.
God bless!